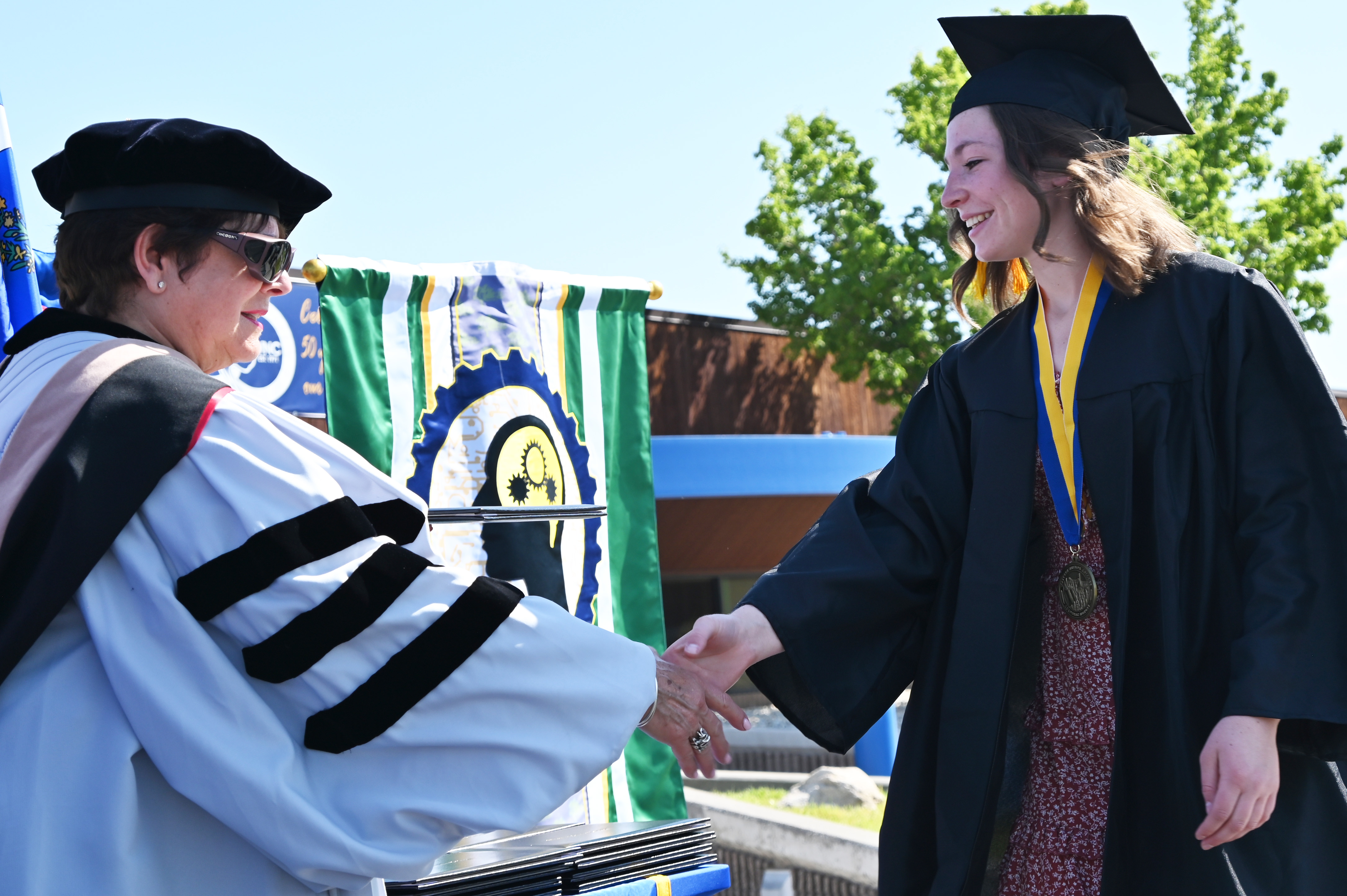 The Jump Start College program is a dual-enrollment opportunity for students in selected Nevada high schools. Students enroll in college courses through Western Nevada College while simultaneously earning high school credits. Jump Start College participants are able to complete up to 60 college credits through WNC.
---
First Year Courses
| FALL | SPRING |
| --- | --- |
| Communications 101 accelerated (last 3 weeks of August) | Fine Art or Elective accelerated (First three weeks of January) |
| English 101 Composition I | English 102 Composition II |
| Math 126 Precalculus I | Math 127 Precalculus II |
| History 101 US History/Government | History 102 US History/Government |
| EPY 150 Educational Psychology College Success | TBD (social science, fine art, science) |
---
A three-week accelerated course is offered to Jump Start College students prior to the beginning of the regular college semester. One of the primary purposes of offering the accelerated course is to help students transition to college curriculum, make essential connections with the cohort and the coach, and earn 3 general education credits.
This also affords students the opportunity to concentrate on 4 classes (12 credits) during the semester essentially lightening the course load for the regular semester. Every attempt is made by the college to offer accelerated courses prior to each semester.
---
Cohort Coach and Supplemental Instruction
Jump Start College participants are offered the opportunity to enroll in supported cohort courses where a Cohort Coach is provided by the college.
WNC Cohort Coaches serve as academic mentors and coaches for students throughout their Jump Start College experience. Initially coaches assist students in learning about college procedures and policies, and making the adjustment to rigorous college curriculum. Coaches help by encouraging students to access their instructors when they have questions regarding curriculum, assignments, and course expectations. They are also instrumental in referring students to college resources and tutoring services.
Cohort Coaches lead weekly Supplemental Instruction (SI) workshops. Supplemental Instruction sessions include curriculum to assist students with time management, study skills, and test taking strategies. SI workshops are also a structured time for course review and planning. The Cohort Coach/Student relationship and SI sessions are key components of Jump Start College student success.
Contact Us
Academic Advising and Access
Bristlecone Building, Room 103
2201 West College Parkway, Carson City, NV 89703
counseling@wnc.edu
775-445-3267