What we do everyday is important. We all play a vital role in communicating the WNC brand in a way that inspires our students, the community, employers and donors.
WNCs Marketing department serves as a liaison between the college and the community. The department maintains the colleges brand assets and is a resource for requests to use the college name, logo, photography or other assets for media or publicity.
Information about college programs, course activities and events is available through this office.
We thank you for sharing the WNC story.
Contact Us
Marketing Office
Bristlecone Building, Room 146
2201 West College Parkway, Carson City, NV 89703
pr@wnc.edu
775-445-3006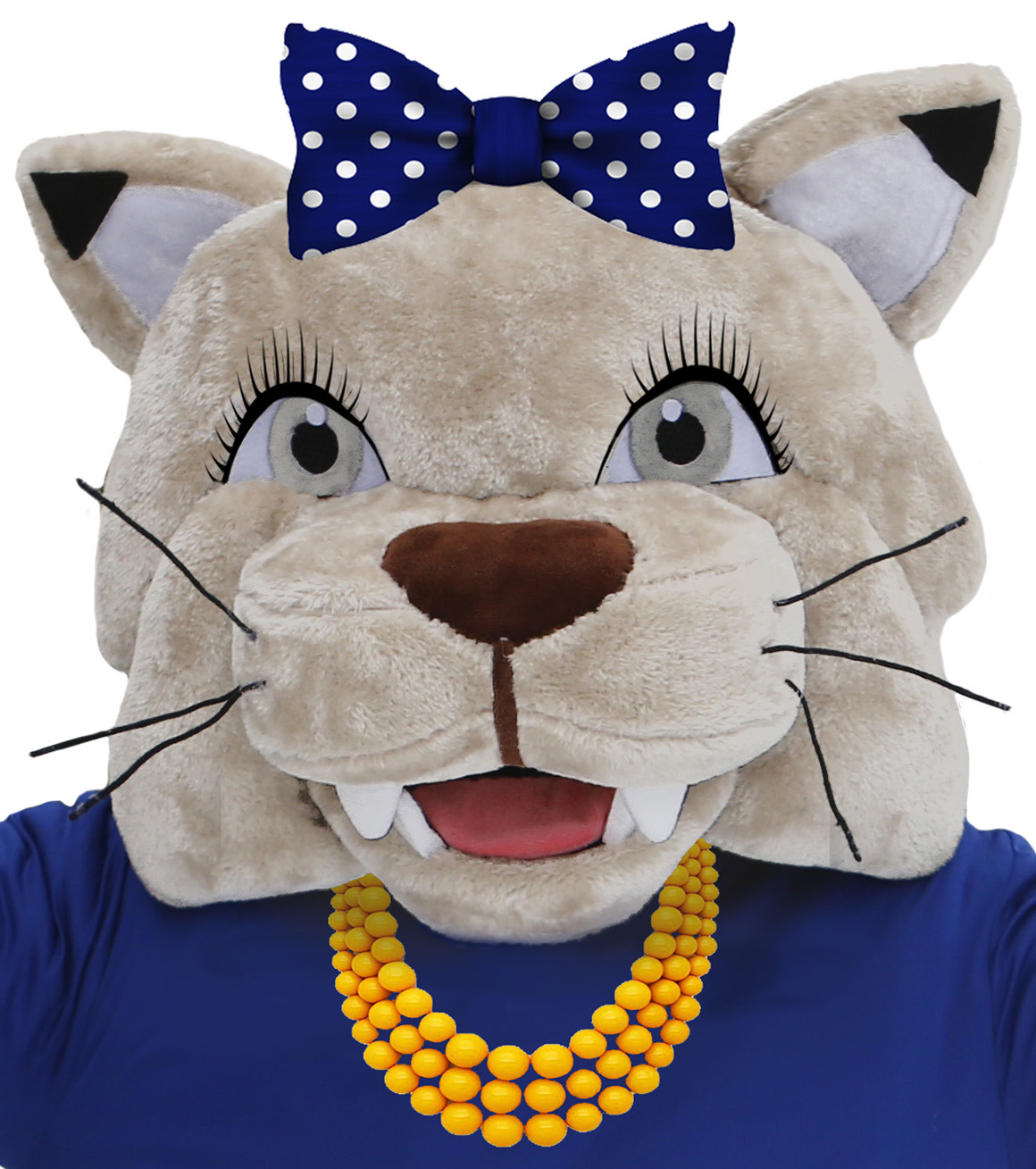 Branding matters.
Our brand is the foundation that guides the identity of the college, the messages we share and the way we tell the WNC story to the world. A brand is more than a logo or a tagline, it represents our voices, distinguishes us from our competition and demonstrates our value.
Meet Willow..
She represents what it means to be a Wildcat. She is friendly-you might even say lovable, genuine, fun and trusted. Shes also simple, not overly complicated, helpful, patient and easy to relate to.
She models our brand by using proper logos, fonts and tone to represent WNC in a positive and inspiring way.
When creating flyers, web content or other materials for current or prospective students, you want to earn their trust and provide information that is relevant to them.
Students and prospective students have a lot of questions and many have anxiety about college. An approachable writing style or voice helps them understand the college process, what our college is like and how they will fit in.
Think about what Willow would say.
Willow…
…Is approachable
…Uses conversational language
…Is empathetic to our readers and listeners
…Is knowledgeable
…Is authentic
Graphic standards ensure consistent representation of the college through many different mediums advertising, business cards, letterhead, news releases, newsletters, signage, video production, website, etc. Anyone who wishes to use the colleges logo and/or name must contact the Director of Information & Marketing Services.
WNC Colors
BLUE
GOLD
CMYK Print: C=100, M=93, Y=33, K=23
CMYK Print C=8, M=35, Y=100, K=0
RGB Web: R=36, G=45, B=97
RGB Web: R=234, G=170, B=33
Hex Code Web: #242d61
Hex Code Web: #eaaa21
NOTE: Colors appear on your computer monitor differently than they do in print.
WNC Type
PRINT FONTS:
ONLINE FONTS:
Myriad Pro Font Family
Verdana Font Family
Kaufmann Font Family
Arial Font Family
(heading & subheads only)
Times Font Family
Times Font Family
Barmeno Font Family
---
Design Templates
WNC faculty and staff can access templates through Google Slides using their WNC Google email account. *Login is required.
Powerpoint Presentations
Flyers
The college owns its name and logo, insignias, designs and symbols associated with or referring to the college. These symbols may be used without charge by any official unit of the college, for authorized uses. Information & Marketing Services must approve usage.
Download WNC Logo A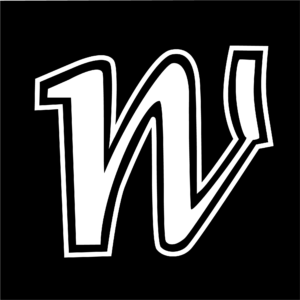 Download WNC Logo B/W
College Name on Logo
The logo may be used with or without the full name of the college. Logos are available with the words Western Nevada College as part of the logo file to avoid font matching. Do not add these words by typing; use a logo with the words included.
Special Applications
The logo may be embossed, engraved, etched, cast in metal or carved in wood or stone. When possible, official colors should be used. To request a special application, pixel size or other logo use, contact the Director of Information and Marketing Services.
The Wildcat Logo
The Wildcat logo identifies who we are as the people of Western Nevada College: the students, faculty and staff that make up the heart of WNC. Correct and consistent usage strengthens the Wildcat brand. This logo, in conjunction with the Wildcat Way, reflects everything that we do, what we promise and what we expect of ourselves.
The Wildcat logo should not be used in place of the W standard academic logo. It is an accompanying logo only and does not replace the Western Nevada College academic brand in any way.
There are variations of the Wildcat logo to accommodate different applications as needed. Any questions regarding the use of the Wildcat logo should be directed to WNCs Marketing Department.
The most common use of the Wildcat logo is for t-shirts, gear or logo products, or as an accent to marketing pieces that also use the WNC academic logo.
Clear Space
When placing a college logo, there should be sufficient clear space on all four sides of the logo. Whatever the size of the logo, there should be at least 1/4 of that size of extra white space on all sides of the logo (with the apex of the WNC letters being the place of measurement for the top).
Improper Logo Usage
Do not use a tint or percentage of colors.
Logo colors should not be changed outside of the WNC Blue and Gold (unless used in black or white).
Logo may be resized but not altered in any way, including using only part of the logo.
Logos may not be skewed. Do not scan, copy from college homepage or attempt to recreate the logo.
Logo must not be placed on a background that causes it to be lost or difficult to recognize.
Logo should not overlap other logos or text.
The Wildcat Way
Welcoming
At WNC we are small enough to know each others names and to know the names of our students. We welcome all students with open arms and invite them to discover their individual potential at Western.
Innovative
We are nimble enough to adapt and change to meet the needs of our students and our region. We make big things happen through creative ideas, strategic planning and collaboration.
Learning
We care about learning that lasts a lifetime. Whether youre a student attending WNC for the first time or an individual coming back to college to retool for the changing Nevada, Western is the place to help you achieve your goals.
Diverse
We embrace diversity. We foster an environment where students from all cultures, orientations, and backgrounds can thrive. We promote active student engagement through the Associated Students of Western Nevada, the Latino Cohort, Veterans Resource Center, Disability Support Services and other campus groups.
Community
WNC is a fabric of the community we serve. We are committed to makng college possible for those in western Nevada. With three campuses in five counties, and multiple online degrees and programs, we offer individuals the opportunity to learn while maintaining commitments to work and family.
Academic Excellence
Our faculty and staff are among the best. They are highly qualified and deeply committed to student success and achievement.
Tried & True
For nearly 50 years, WNC has offered affordable and quality education in Nevada. Each year more than 500 students graduate from Western ready to enter the workforce or prepared to pursue a bachelors degrees.
Official Western Nevada College Social Media Pages
Western Nevada College (WNC) recognizes that social media sites, Facebook, Twitter, YouTube, and many others, offer alternative ways to reach and communicate with community members and students. The responsible use of social media strengthens the college's reputation within the community and expands public awareness of WNC's varied educational options. Social media sites allow members of the college community to build stronger professional relationships with students, community members, industry experts, business partners and community organizations.
The absence of, or lack of explicit reference to, a specific site does not limit the extent of the application of these policies and procedures. Where no guidelines seem to exist, employees should contact the Advancement Team. The social media environment is continually changing; therefore, questions regarding social media or site developer obligations should be directed to the Advancement Team. Certain issues may be referred to legal counsel, human resources, or other departments depending on the nature of the concern.
Section 1: Content
Social media site content must not replicate information that is available on the college web page hosted at www.wnc.edu. WNC does not allow the material/content from current WNC departmental pages (including but not limited to text, graphic and photographic content) to be copied verbatim for use on social media sites. All official WNC departmental pages are hosted at www.wnc.edu and are created using established guidelines.
Use of the WNC name and/or logo must adhere to all WNC style guidelines.
The website administrator and the Advancement Team and/or proper enforcement authority reserve the right to enforce this policy by removing links to social media sites and/or requiring the site creator remove or change the site content as directed.
Section 2: Social Media Sites/Accounts used for a WNC capacity:
Notify Advancement before developing a new social media site at pr@wnc.edu or 775-445-3006.
Assign administrative rights to more than one contact at WNC after the creation of the site.
Social media site developers and administrators are expected to know and follow the

WNC Computing Services policies,

Web Site policies,

and Human Resources policies.
All social media sites must comply with all WNC policies, including but not limited to

FERPA,

copyrighted materials, and

Affirmative Action/Equal Opportunity. Posting information that violates these policies is prohibited.
Site developers and administrators are expected to: act with fairness, respect, honesty and integrity; respect the privacy and feelings of others; maintain decorum and respect when disagreeing with the opinions of others; and post information that is creditable and can be validated.
Refer press/media inquiries to pr@wnc.edu.
Section 3: Social media sites/accounts used in a personal capacity:
The focus of any social media account may contain personal information about faculty and students, such as posting personal blogs, personal information, teaching philosophies, assignments, etc. Because this information is personal in nature, WNC does not provide technical support in the creation of these websites.
No personal site should be created that could be perceived as an official WNC site.
Personal blogs and social media sites should have clear disclaimers that the views expressed by the author in the blog are the author's alone and do not necessarily represent the views of WNC.
Information published on a personal blog or social media site should comply with WNC's confidentiality, disclosure of proprietary data and

FERPA

policies. This also applies to comments posted on other blogs, forums and social networking sites.
Do not reference or cite WNC faculty, staff, students, alumni or donors without their express consent. Contact Advancement for consent when referencing WNC.
Respect copyright laws, and reference or cite sources appropriately.
Adhere to the

WNC graphic identity

guidelines. WNC logos may not be used without consent.