Homeschool Opportunities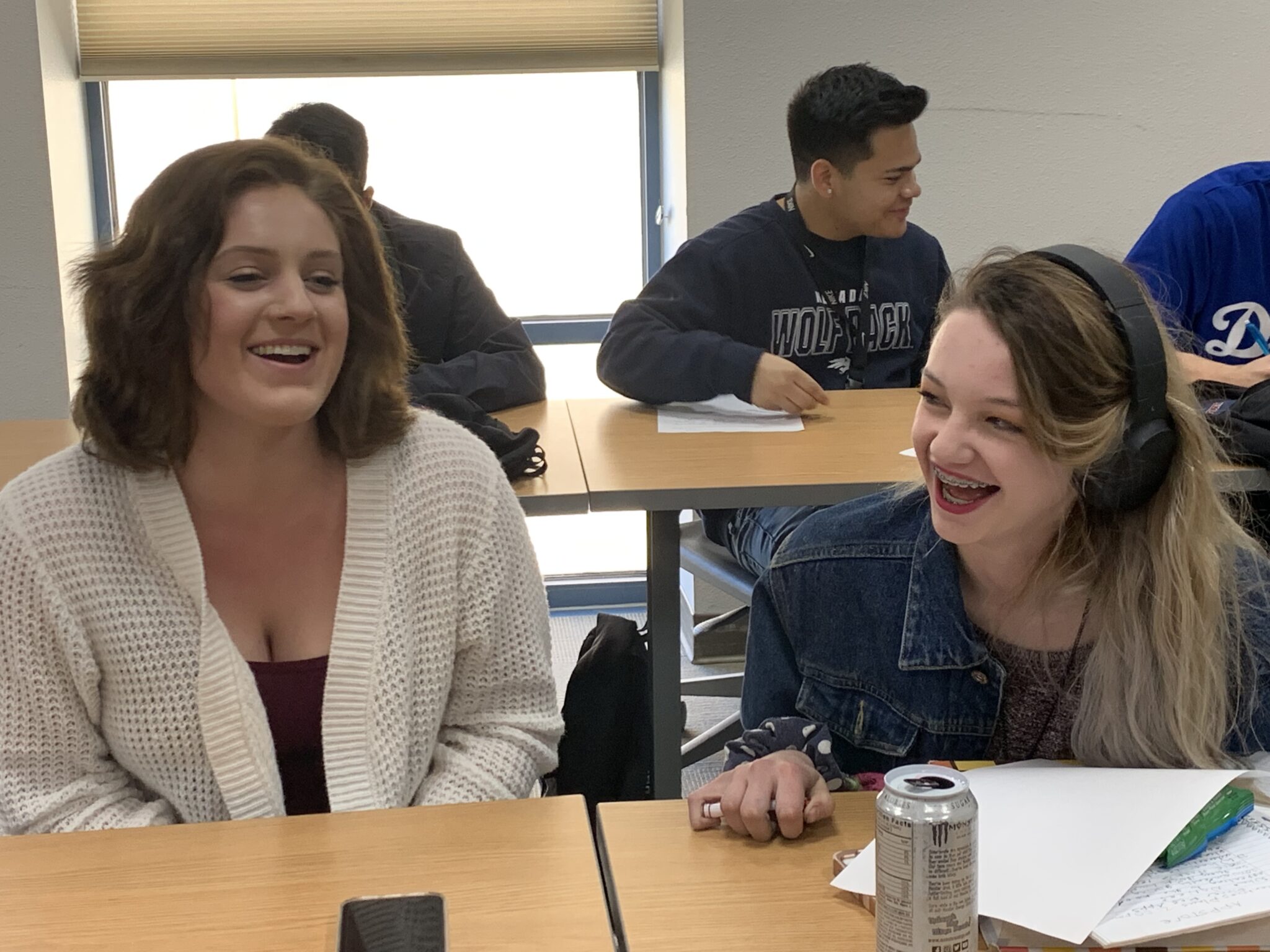 WNC is proud to support a vibrant homeschool community with dual credit opportunities that enable students to align their high school curriculum with college courses, on a pathway to earning an associate degree at the same time that they complete high school.
Many families are reconsidering their childs high school education during this time, and WNC is pleased to provide an alternative pathway to academic excellence.
Our Carson City campus has an active student group, self-named the Nerd Herd.
Club members meet bi-weekly to plan events, hang out as friends, and make connections on campus. Rebecca Bevans is a well-liked professor of Psychology at WNC, and serves as this groups advisor. She is dedicated to helping our homeschool students thrive.
To learn more about home school opportunities, contact:
Academic Advising for Home School Students: Claudette Dutra
Student Club Advisor for the Nerd Heard: Rebecca Bevans
---
Parent Resources:
Carson City School District Homeschool Information:
http://www.carsoncityschools.com/cms/one.aspx?portalId=801611&pageId=1266940
Washoe County School District Homeschool Information:
https://www.washoeschools.net/Page/1157
Douglas County School District Homeschool Information:
https://dcsd1-nv.schoolloop.com/pf4/cms2/view_page?d=x&group_id=1542443151196&vdid=iey21nd20y2twlm
Lyon County School District Homeschool Information:
https://www.lyoncsd.org/special-services-9e19f04a/home-school-234076ca
Nevada State Homeschooling Information:
http://www.doe.nv.gov/Homeschooling/
Graduation Requirements:
http://www.doe.nv.gov/High_School_Graduation/
Education Plan
Millennium Scholarship Flyer
Notice of Intent to Homeschool
Notice of Intent to Homeschool with Participation
Homeschool Admissions and Enrollment Checklist
Make an appointment to meet with the WNC Dual Enrollment Counselor/Advisor to discuss options, enrollment steps, course placement, and advising. Contact Counseling: 775.445.3267
The student applies to Western Nevada College http://www.wnc.edu/admissions/ Apply Now
Complete the online New Student Orientation https://www.wnc.edu/welcome/
Access personal email for WNC Welcome message which will include students Nevada System of Higher Education 10-digit ID number.
Follow the WNC email message directions to create a personal login password. The login allows access to the WNC online MyWNC student center for course enrollment and account management.
Nevada Receipt of Notice of Intent to Homeschool is required for first term of enrollmentsubmit to WNC Admissions and Records Office
Submit the High School Authorization Form to the WNC Admissions and Records Office.
Select standard enrollment
Parents of homeschool students sign as high school official
Students under the age of 14 must request approval for course registration. Contact Admissions and Records (775-445-3277) and submit the Enrollment Request form
Be aware of semester dates and deadlines including payment deadlines and add/drop dates.
https://www.wnc.edu/calendar
Log into MyWNC to enroll in advised classes. Use the search for classes button or click on enroll to input the course call numbers
Pay WNC tuition and fees through MyWNC student center account.
Access information about required textbook and resource materials on the WNC Bookstore webpage.
Purchase/Rent required course materials.
Access MyWNC Student Center for class location information.
Begin semester classes!
Contact Us
Academic Advising and Access
Bristlecone Building, Room 103
2201 West College Parkway, Carson City, NV 89703
counseling@wnc.edu
775-445-3267