Western Nevada College News
CDC Class of 2023
Jun 2, 2023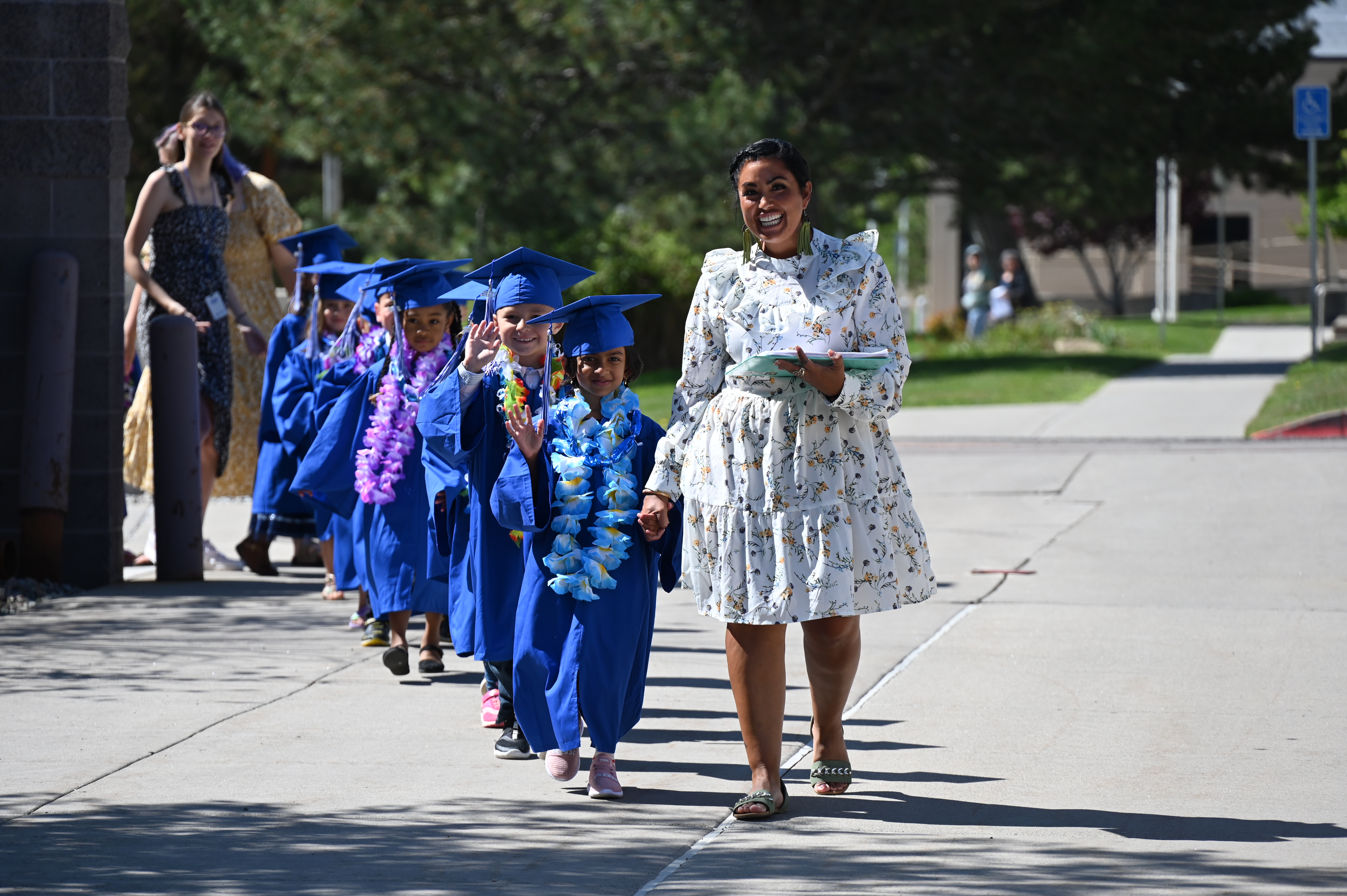 WNC's Child Development Center celebrated the graduation of 20 children in its annual Preschool Wildcat Graduation.
Some graduates have been learning and growing at the CDC for the past five years. Today's ceremony marks a huge milestone in their development as students will embark on a new educational journey.
CDC staff celebrated with mixed emotions, bidding farewells and embracing their last hugs with their students, hoping their guidance and encouragement made an impact.
"We just love graduation and I cry every single year," said CDC Director Anna Lisa Acosta-Rogers "I get so attached to these kiddos and so emotional watching them grow and leave. We are privileged and honored to be able to care for these children."
The CDC prepares children for kindergarten, focusing on their cognitive development, language development, physical development, literacy, mathematics, socialization, and more. Each graduate received a Preschool Diploma.
To learn more about the CDC, go to wnc.edu/cdc.